Big whoop, some woman on some video blog I never could be bothered to look at is no long on the video blog. I still haven't looked at it.
Unfortunately, my disinterest is far from universal, and so half the blogs I've been looking at over the last few days are part of some big circle-jerk on the subject.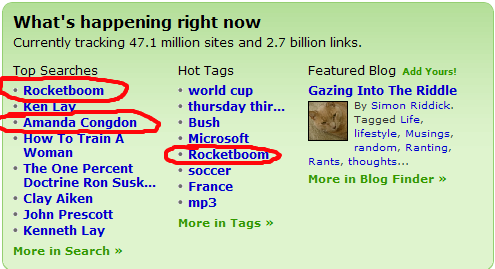 Update: People are actually clicking through from technorati onto this fine post simply because I uttered the magic word "rocketboom."
Or maybe it was the combination of "Amanda Congdon" & "Circle Jerk"? For shame, boys, for shame.